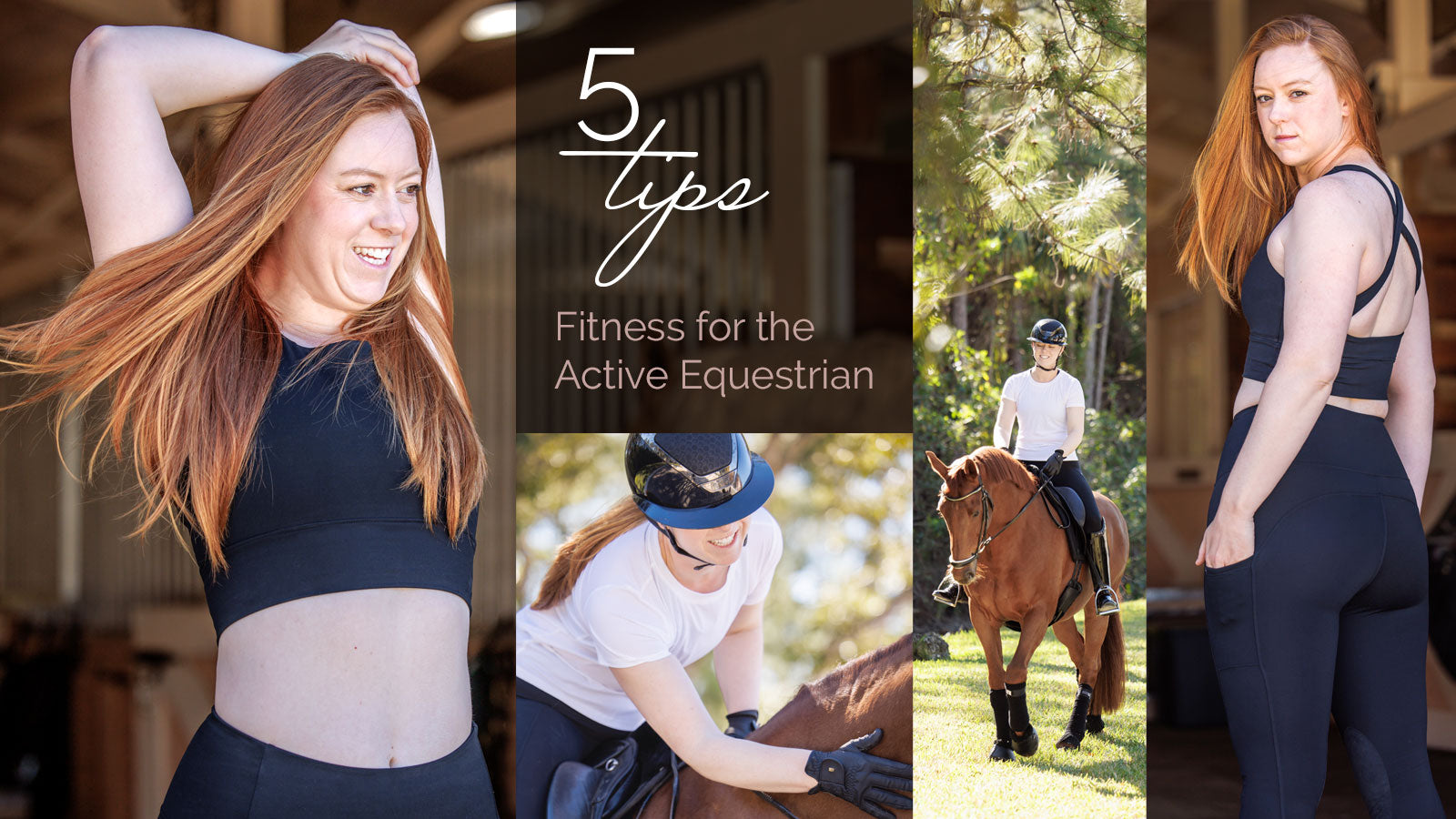 5 Fitness Tips for the Active Equestrian
As a dressage rider, it can be challenging to find time to stay fit while balancing work and life. However, staying in shape is essential for achieving peak performance in the saddle. Here are five tips to help you stay fit and balance your busy schedule.
Incorporate cardio into your routine: I love to start my day with a spin class or in the evenings go on a jog with my husband and dogs.
Focus on core strength: A strong core is essential for maintaining good posture and balance in the saddle. Try exercises like planks, crunches, and yoga to strengthen your core.
Don't neglect your legs: Strong legs are important for maintaining proper position and control while riding. Squats, lunges, and calf raises are great exercises for building leg strength.
Stretch regularly: Flexibility is key for dressage riders, as it allows for a greater range of motion in the saddle. Make sure to stretch regularly, especially before and after riding.
Mix up your workouts: Doing the same workout every day can get boring and lead to plateaus in your fitness progress. Try mixing up your routine with different types of exercises, such as weightlifting or Pilates.
- Ashley Rand-Torres
About Ashley
Ashley Rand-Torres is a USDF Bronze, Silver, and Gold Medalist and a USDF Certified Trainer based out of Hudson, Ohio and Wellington, Florida. After graduating from Lake Erie College, Ashley moved to Lexington, Kentucky and
 worked for Reese Koffler-Stanfield and received her USDF instructor certification and achieved her dressage medals. 
Ashley now runs and operates her own training facility, A.R.T. Dressage while still competing with her two horses, Champ and Fendi. As a professional rider, athlete and business owner, Ashley understands the value of fitness for equestrians.
Learn more about A. R. T. Dressage 
Follow on Ashley on Instagram @aerand22
Why Ashley loves BTR Active set
With all of my riding and workout needs I always turn to my favorite BOTORI essentials. I am in love with the Active crop top that I also use as a bra! The Active riding tights are an everyday essential for me in all my spinning classes and yoga classes!